The Study of Migration Influence on the Labor Market Structure and Employment in Georgia
Keywords:
Migration, Unemployment, Employment, Population, Seafarer
Abstract
The present work is aimed at the study of impact of migration on labor marker structure and employment. Migration is a complex, multifaceted and very painful issue for our country. There is two forms of the migration - internal and external, both with its own peculiarities, aims and results.Both may be discussed in positive and negative contents, but taking into account a small scale of population in Georgia, external migration has more negative than positive sides and threats on the sustainable demographic development of the country. To identify the internal migration impact, we have used the official statistic information from National Statistics Office of Georgia, also the research materials of the scientific-research grant projects and the Neoclassical theory of migration. We have discussed as well the impact of the external migration on the demographic development of the country and on the employment structure. There are given particulars of the different types of migrants, and the accent is made on Seafarers, specifically are seafarers migrants or not. Research in regard of the seafarers is made on basis of the information of Maritime Transport Agency of Georgia, according which is shown growth of the seafarers employment. Works of Georgian migration and demography researchers are used within the frame of the research.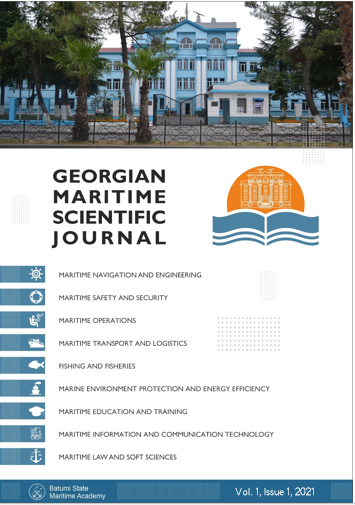 Downloads
How to Cite
Tchanidze, K., & Katsadze, I. (2021). The Study of Migration Influence on the Labor Market Structure and Employment in Georgia. Georgian Maritime Scientific Journal, 1(1), 87–96. https://doi.org/10.48614/gmsj120212826