Professional Training for Involvement in Maritime Education
Keywords:
MET, STCW, Professional Training, Basic Subject, Profile Subject, Qualification
Abstract
The article is devoted to the issues of involvement of teachers and maritime professionals in maritime education. In particular, authors discuss professional training for basic subject teachers in order to become experts in teaching e.g. Ships Stability, MARPOL, and Environmental Pollution etc.
The higher education institutions have specific qualification requirements for their academic staff members. This also applies to maritime lecturers who in addition need an appropriate sea experience as well as sufficient knowledge of related subject(s). Maritime professionals need to pass special trainings on order to get permission to deliver lectures in Maritime Academy. The authors make an attempt to analyze the possibility of passing professional training for those who are not involved in Maritime field and get special expertise to become specialist of profile subjects.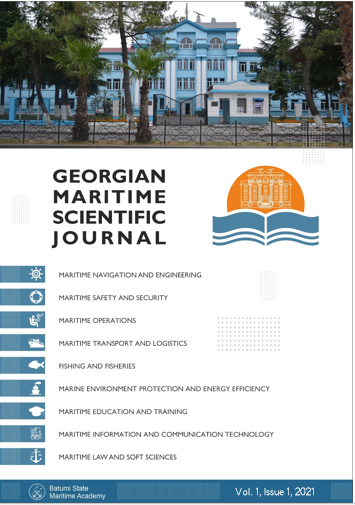 Downloads
How to Cite
Sharabidze, I., & Dolidze, N. (2021). Professional Training for Involvement in Maritime Education. Georgian Maritime Scientific Journal, 1(1), 156–161. https://doi.org/10.48614/gmsj120212833